The number of Canadians with Alzheimer's disease and related dementias is at an all-time high. While it is hard for a person living with this disease, in many ways it is even harder for family and friends as they journey alongside. The time will come when a decision will need to be made to move a loved one to a home.
Too often families work extremely hard to keep a loved one at home until the point of an emergency and then everything needs to move quickly. These challenges met Cathy Chapin when her dad was diagnosed with Alzheimer's disease. Together with her husband Ross, they tried to find a peaceful, person-centred place for her dad to live, ideally together with his wife of 60 years but in the end Cathy's parents lived separate and apart until he died 2 years later. Cathy says "we realized the care dad needed wasn't available. We wanted to help other families avoid the pain we endured and decided to build a specialized home ourselves."
The desire to create a place dedicated to the needs of people with dementia goes back two decades when Ruth Constable (along with the help of her husband Jack and colleague Camille Taylor) opened the original Highview in 1996. It showcased a unique model of care that comes from a place of respect, where the Person and their needs are honoured. Cathy and Ross decided to partner with Ruth in 2002 and build a new specialized care home.
Every person with dementia is different in how their disease progresses but it is widely accepted that loud noises, lots of people and strict demands on time is stressful and overwhelming. At Highview Residences the philosophy of care is resident-focussed. This means that the flow of the day, activities, meals and personal care are driven by the resident and not by an imposed time-schedule. Just 12 to 14 residents live in each cottage creating a small community that fosters familiarity. All bedrooms are private and furnished with the resident's belongings, allowing the family to create a space that is familiar and like home. Couples can even choose to share a room if they would like to continue to live together. Shorter hallways and natural sitting areas along with a common kitchen and dining room, create a home where residents can be gently cued and participate in activities of daily living.
The kitchen is open and proximal so the sight, sounds and smells of food being prepared by the chef help to cue the resident. "There is always the opportunity to be involved in the preparation of the meals. For some this means helping peel potatoes and for others, it is simply to sit and be involved in what's happening – just like how people would gather in your kitchen when you have company", says Joy Birch, Chief Operating Officer. "Residents eat together in a small dining room, an experience that is designed to provide a sense of community and familiarity".
Highview requests an extensive history of a new resident's interests and hobbies before they move in. This allows activities to be created that are familiar and more likely to engage them, so they can experience a sense of accomplishment throughout the day. The ratio of staff to resident is higher than average. This helps to ensure resident-centred care and so staff have time to better know the residents they care for.
Family and friends are always welcome to visit which can include a meal or a cup of tea, a walk in the private, secure gardens or sitting together in a porch. Each resident is welcomed by compassionate and caring people who help them settle into this home-like residence, encouraging them to fold laundry and do other household chores just as they may have done in their own home.
As much as Highview Residences is a nurturing home-like setting, security is always a priority. The buildings have been designed to keep residents safe with 24-hour staffing.
"When people walk through the doors, there is a sense of calmness. It is comfortable, welcoming and like your home," says Birch. "Everything here, from the design of the cottages, the thoughtful and intentional approach to care, and the compassion of our staff helps to improve the quality of life for people with dementia, every day," she adds.
——-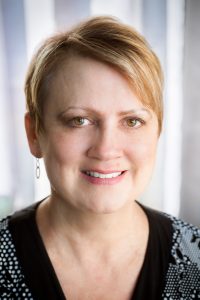 Joy Birch is the Chief Operating Officer of Highview Residences and has been helping families process and navigate the move for their Person from home to Highview, a specialized care home for people with dementia. Joy draws on personal experiences, research and (mostly) the stories of the families she meets, every day, in the community and at Highview. For more information about Highview Residences, please go to: www.highviewres.com