We provide a safe, secure and nurturing community where our residents are valued, loved and respected. We offer resident-centered care in a home specifically designed for those with Alzheimer's disease and related dementias.
Dementia Care Services
Because of Highview's special person-centred approach to care, residents feel like they're at home. "It really is one of the best options for dementia care that we have in our region," said Michelle Martin, Executive Director of the Alzheimer Society of Waterloo-Wellington.
The home is small, warm, and inviting. The kitchen is open and proximal so the sight, sounds and smells of food being prepared by the chef help to cue the resident. Residents eat together in a small dining room, an experience that is designed to provide a sense of community and familiarity.
Alzheimer Care Services
At Highview Residences the philosophy of care is resident-focussed. This means that the flow of the day, activities, meals and personal care are driven by the resident and not by an imposed time-schedule. Residents can wake up, have breakfast, and get dressed when they're used to. They can choose to take a walk in Highview's secure gardens, watch a favourite TV show, enjoy art or music, or help out in the home.
"We help families make the transition of moving their loved one from their current home to a new home, one that has been designed to help make their lives easier and enable their independence," says Joy Birch, Chief Operating Officer of Highview Residences. "Our approach is to help our residents navigate their day, with a guiding hand and love, encouraging them to do as much as they can. We support them when and how they need it, specific to their interests and life-story."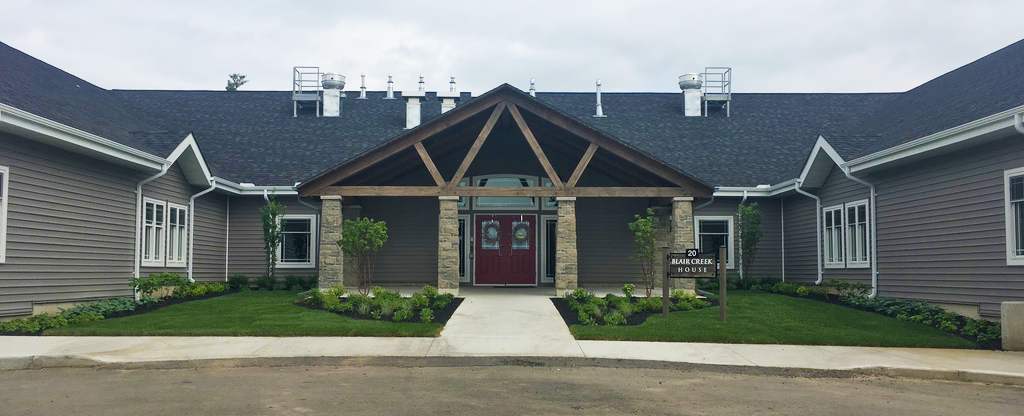 Peaceful Home-Like Setting
Highview Residences Kitchener-Waterloo is comprised of two houses: Blair Creek House & our brand new Cedar Creek House. Each house consists of two cottages joined by a central administrative area. Edwards Cottage and Treffry Cottage are within Blair Creek House. Bowlby Cottage and Cooper Cottage are within Cedar Creek House.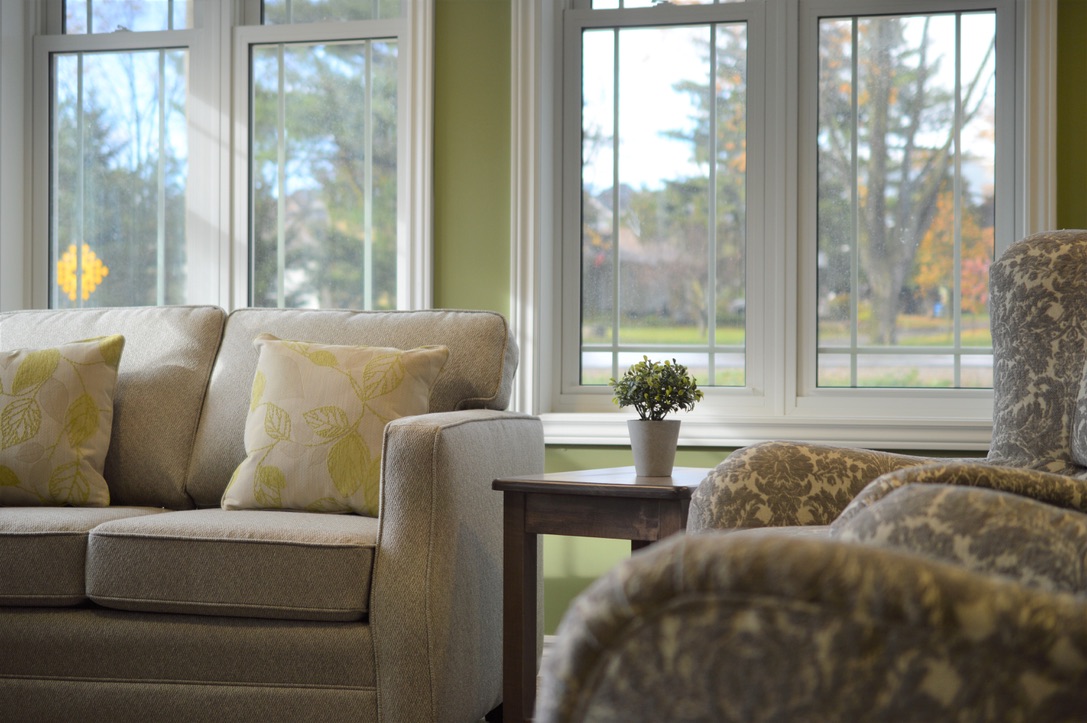 Participation is Encouraged
Each of our cottages is home to between 12 and 14 Residents and includes private and common spaces. By dividing our residents into these four smaller living spaces, it creates an environment that fosters the residents' interests and involvement in daily house events, while also providing opportunities for quiet time.
Our Activation Program is designed to meet the needs of residents with dementia. These activities may include helping to prepare some of the snacks and meals, setting the tables, folding the laundry or working in the garden, giving them a sense of purpose. Recreational and therapeutic programs are offered, especially in the areas of art and music. Outside activities, gardening, and picnics ensure that the gardens are enjoyed. Going outdoors can enhance mood, lower stress levels, and lift mood. Some activities are spontaneous while others are scheduled.
Supporting a Well-Lived Life
Each resident's private room is furnished with their own belongings as this helps them to find the space familiar and comforting. Each private bedroom has its own ensuite bathroom, which includes a barrier-free shower, wash basin and toilet. Bathing in a bathtub is available for those who prefer. Common spaces reflect the areas in a traditional home including an open-concept kitchen, large, bright family-room, two sunrooms per cottage and a screened-in porch. We offer breakfast on-demand, so residents can sleep to the time they typically wake, while lunch and supper are at noon and 5:30 pm, with healthy snacks available throughout the day. Family and guests are encouraged to join their loved-one for meals, just as you would at home.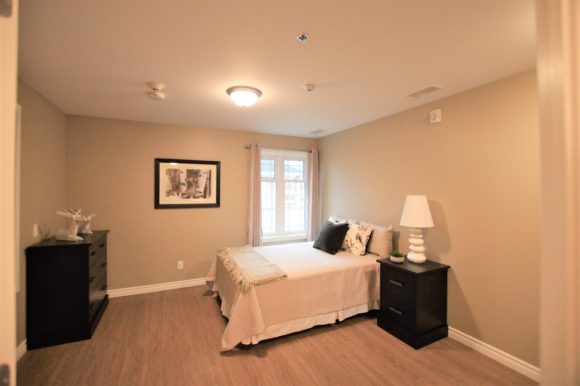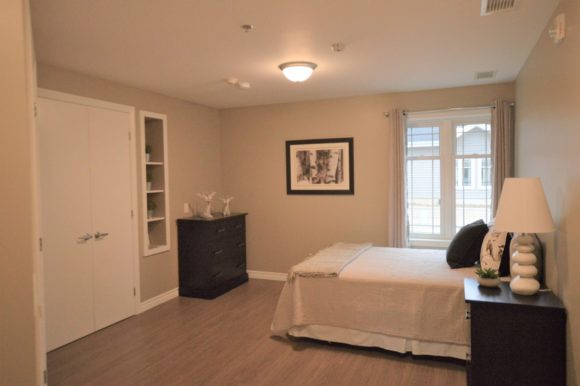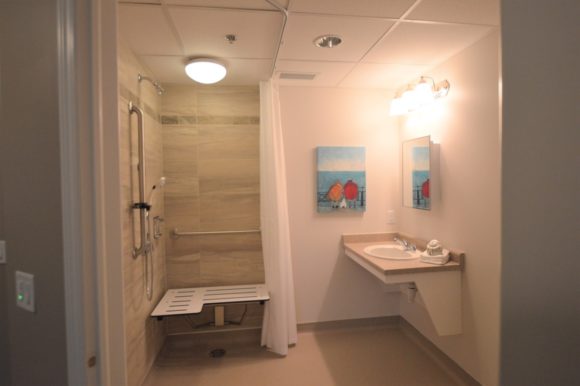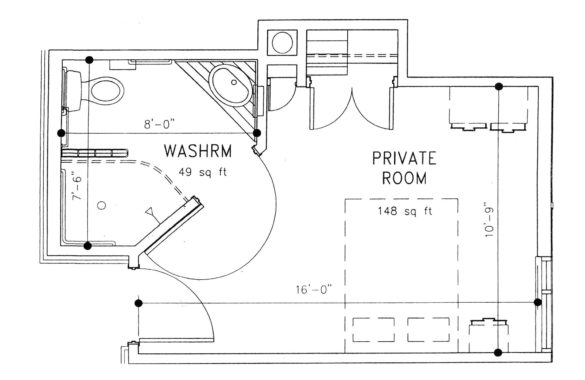 Private room furnished with resident's own belongings
Common spaces reflect the areas in a traditional home
Access to private, secure outside garden with circular walking path.
Heating & Air Conditioning
Smoke-free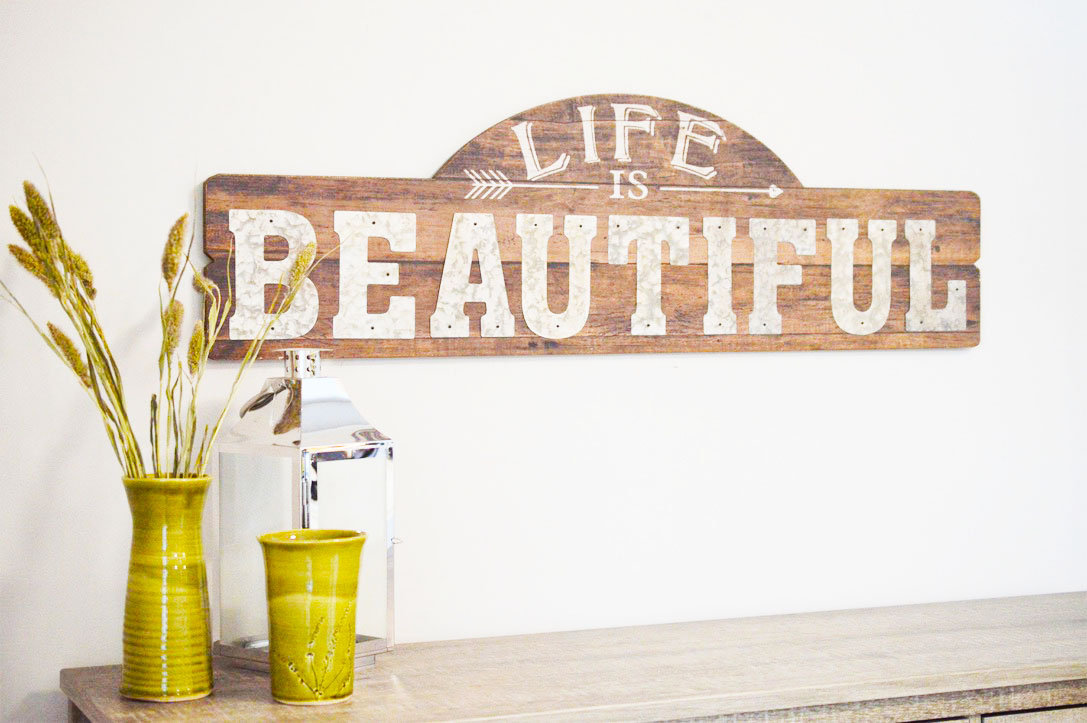 Book a Tour
Come see Highview Kitchener for yourself.
Learn More