The Holidays & Dementia – Putting a Plan Into Place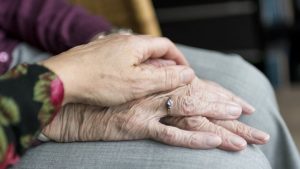 The holidays can be overwhelming for anyone, but a person with dementia can feel it much more — and for days and weeks after a hectic get together with family.
Highview Residences own, Joy Birch, has provided helpful tips in the article "The Holidays and Dementia" to ensure the holidays are merry for our loved ones who have dementia.
If you would like more helpful tips, please click here to read about Joy Birch's interview with CBC News Kitchener-Waterloo during the annual Sounds of the Season fundraising broadcast.
Highview is getting ready for the holidays!
Joy Birch was on CTV News continuing the conversation "The Holidays and Dementia" we were pleased that one of our Highview family members was able to join in on the segment with her Mother. Please click here to watch the interview.
[apss_share]